Benefits of Hiring a Caterer for Your Next Event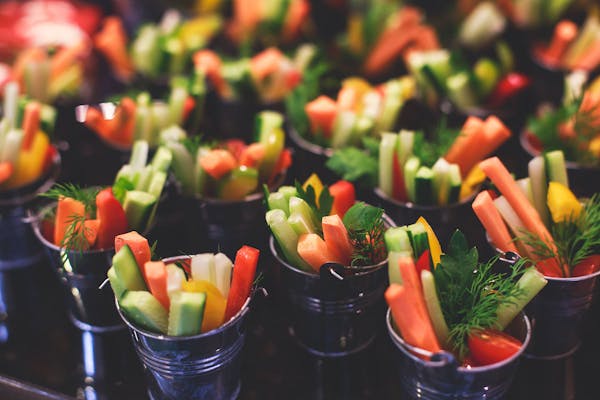 There are numerous situations where you may want to consider hiring a caterer to handle the food for a special event. If you're hosting a party in your home, at a local conference center, or at a wedding venue, you may be pleasantly surprised by just how much easier a skilled caterer can make the event. They can handle everything from setting up to cleaning up, making sure that your guests are well cared for throughout the entire process.
There are numerous benefits to hiring a professional catering service for your next event, including the following:
Professional Setup
When you hire a catering company for your special event, you gain access to professional setup and break down. A skilled catering company can help set up your venue so that it's precisely the way you want it, whether you prefer to have the food buffet-style, family-style, or served at individual tables with servers. Your guests can enjoy a beautiful professional setup and attractive service.
Amazing Food
Working with one of your favorite restaurants for catering allows you to enjoy amazing food for your special occasion. This means that you can have your favorite dishes from Maki Maki, on a scale large enough to serve your entire guest list. Whether you're hosting a large dinner party, a social event, or even a wedding reception, we're happy to assist you. We offer a variety of the dishes you love as catered options, so reach out to us to learn precisely what's available.
Save Time
Preparing to host an event can take a great deal of time. You'll need to arrange a guest list, send out invitations, and arrange the details of the event itself. You may not also have the time to prepare the food on your own, serve it, and clean up after the event. When you contract with a catering company, you'll save time and energy by outsourcing the most complicated tasks to them, so that you can focus on socializing with your guests.
Great Service
A restaurant like Maki Maki that offers catering is used to offering the best service available. This means that your guests will enjoy service from highly trained waitstaff, ensuring that they enjoy the entire occasion that you're hosting. Instead of needing to worry about whether or not everyone has enough to eat and drink, you can relax, knowing that everyone is well cared for - and well-fed!
If you've been planning an event, but don't want to set up cook, and clean for it, it may be time to contract out with Maki Maki for catering. Contact us today for an estimate for catering your next event.