MakiMaki Introduces Patented Handrolls That Never Go Soggy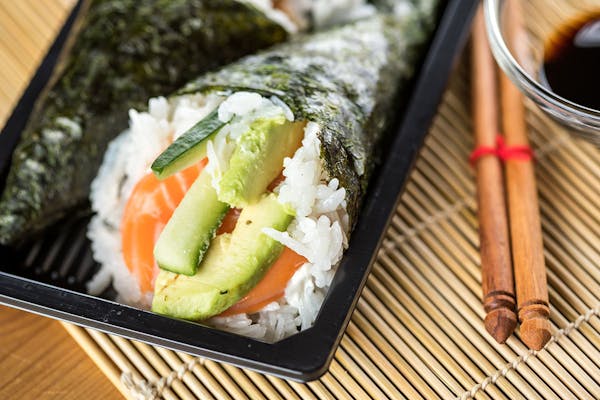 For many people, all you have to do is mention nori rolls and sushi to make their eyes light up. Ranging from fresh sashimi wedges to scrumptious California rolls with yum-yum sauce, most can appreciate the variety that comes with being a sushi aficionado. Sushi pallets are found in more places now, from your corner grocery store or as an added bonus to the Chinese buffet. Everybody has their favorite flavors, regardless of if they prefer eel with plum sauce or simple imitation crab with cream cheese and avocado.
Separating Good Sushi from Great Sushi
While it may look easy to make sushi and you may have even made a few handrolls of your own at home with success, it is still possible you haven't tried really good sushi. Though all of it can be pretty delicious, there is something to be said for sushi rolls that have been meticulously made. It can take years to master the skill and creativity that goes into making a sushi roll. While yes, it can be just rice and a bit of fish, that little piece of meat is often carefully selected and cut with great precision to ensure you receive the greatest flavor combination possible.
The alternative to superior sushi doesn't even have to pertain to spoiled fish. Simply how it is prepared can mean the difference between something that tastes amazing and something you choose to spit out. Many people often never realize they are getting low-quality handrolls until they have tried one that is made so well that it leaves them craving more. Soggy nori rolls, badly flavored rice, and unsightly arrangements can make a person's introduction into the world of sushi an unfortunate experience.
Spectacular Sushi Every Time
Those who adore eating sushi will be able to appreciate an innovative new process that prevents the handrolls from ever getting soggy. Not only does it help to integrate the rich flavors of the sushi into one spot, but also as most people eat with their eyes first, it will look just as good as when it was first served.
If you are interested in trying some of the best sushi rolls available, we have something that can appeal to even the pickiest eater. You can even invent your own handroll combination so that every bite is exactly what you are like. Interested in trying something truly unique? Check out our menu and see if you can't find what you are craving!